LEED simulations for a whole campus
Extensive Building & HVAC Simulations
The Austria Campus is one of the biggest office project developments in Europe with a total floor area of 303.000 m².
Most of the energy demand is supplied with renewable energies through near-surface geothermal energy and photovoltaic on the roof. The on-site generated energy is used for heating and cooling through its own district network.
Our Team was responsible for running the thermal simulations for the five building blocks and the complex HVAC system to achieve the LEED certification.
Realisation 2015-2019
Contractor: Signa Real Estate
Architects: Boris Podrecca Architekten, HD Architekten ZT GmbH– Maurer & Partner ZT GmbH, Soyka Silber Soyka Architekten
Site area: 50.000 m², total floor area: 303.000 m²
Hotel, Office, Retail, Restaurant, Kindergarden, Conference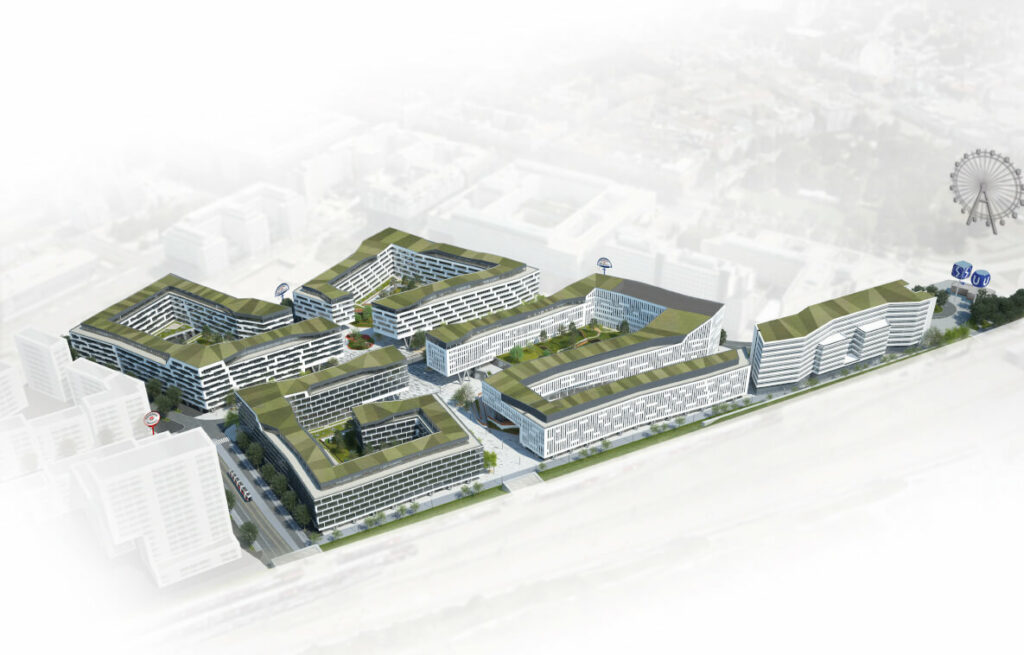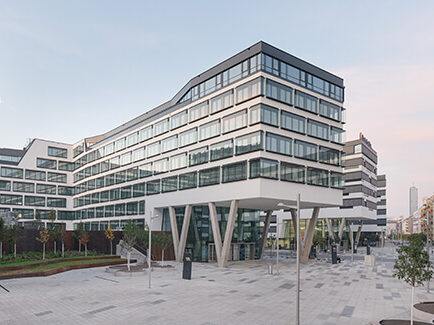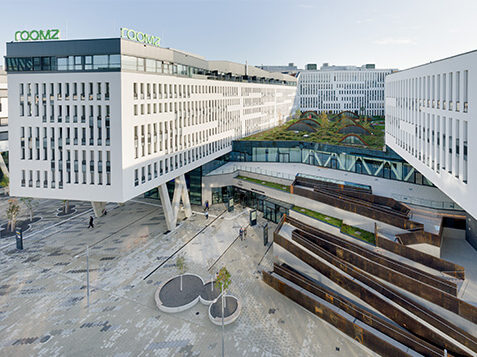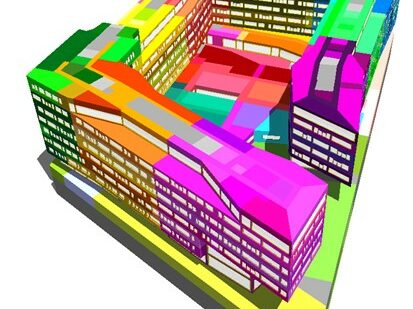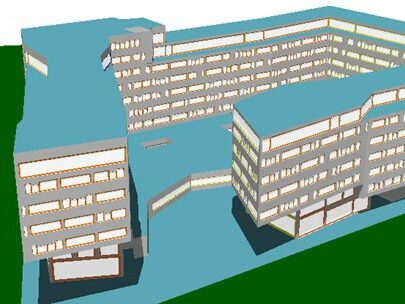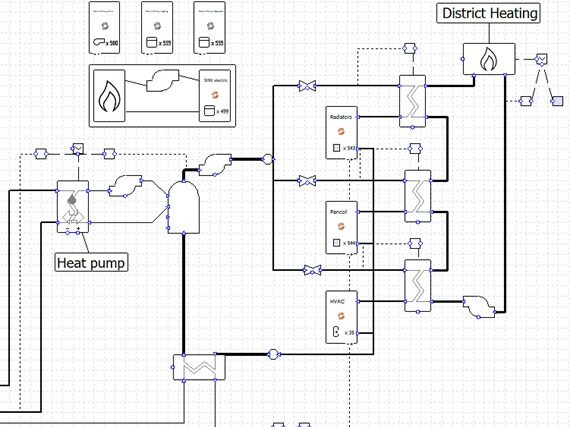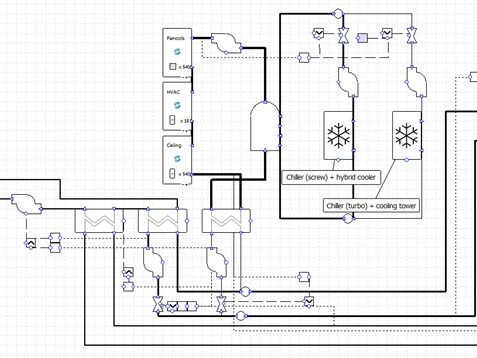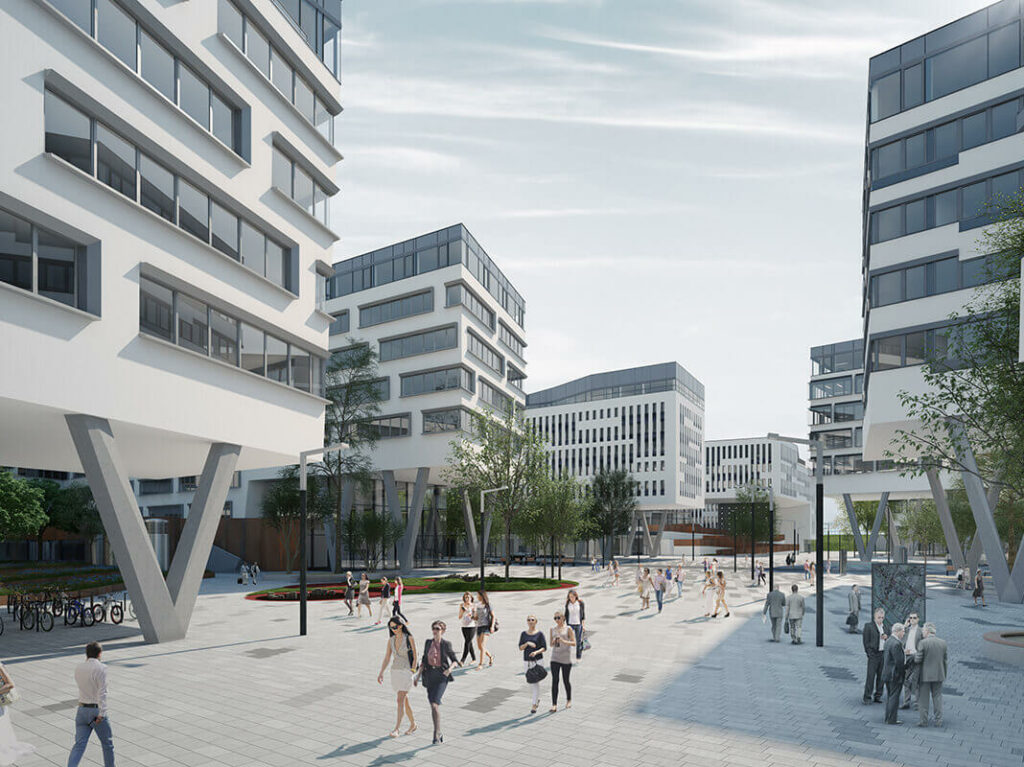 Dynamic Themal Simulation for LEED Certification
Dynamic thermal simulation of the five buildings and the HVAC systems
As part of Ingenieurbüro P. Jung:
Dynamic thermal simulations of the building and the HVAC system
Documentation for LEED Certification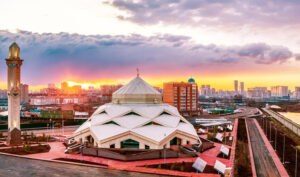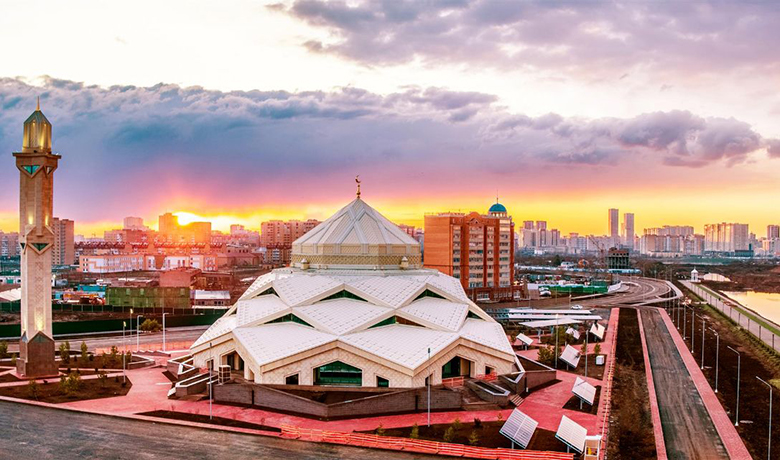 First mosque in the world with a positive electricity balance in the harsh climate of Kazakhstan.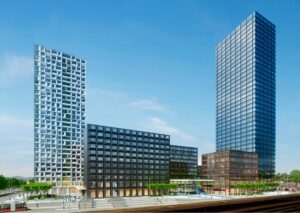 Dynamic thermal simulations of the ground to analyse the energy gain from underground structural walls.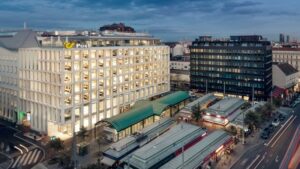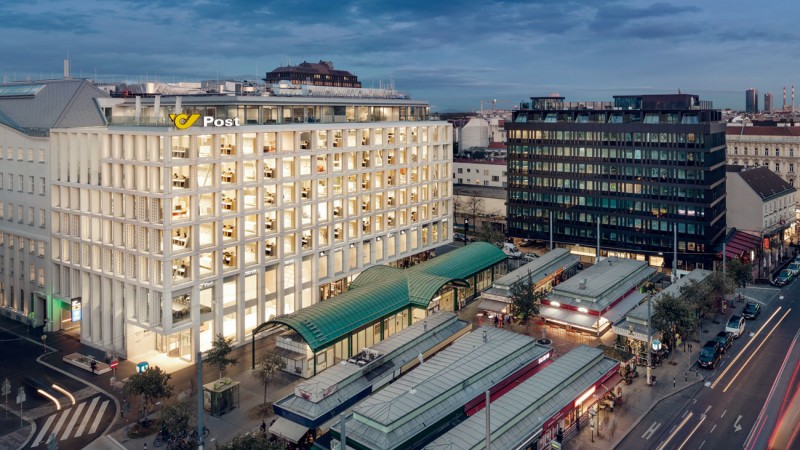 Integral Planning & commissioning
Optimization of control strategies including virtual testing on real hardware for the Austrian postal services headquarter.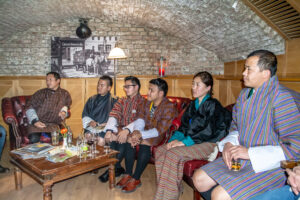 Workshop for professionals
1-week workshop on sustainable construction for the Kingdom of Bhutan.